Today is National Scrapbook Day!
Be sure to check back for each challenge and get your entry in
to win some amazing prize from our sponsors!
The 1st Challenge is Monochromatic! Any Color!
The sponsor is My Besties!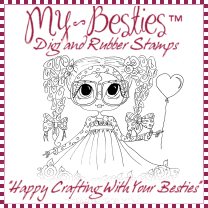 The giveaway is all of the digital images used by the HIMCR DT!
Here is my card -
Head on over to
HIMCR
to submit your entry!
Thanks for stopping by!